Last night's ER had a nice surprise. All season there had been talk of whether or not George Clooney (Ross) would make an appearance in one of the final shows. Last week's episode showed that Julianna Margulies (Hathaway) and Eriq La Salle (Benton) would be joining Noah Wyle (Carter) this week in farewell appearances. They did not show Clooney, but one had to wonder with Margulies appearing if ...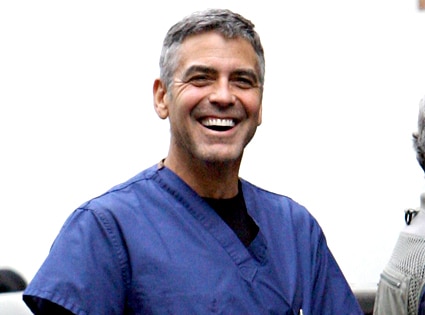 Susan Sarandon also had a guest appearance, as did Ernest Borgnine. A very charming episode. It's a shame Hathaway and Ross didn't find out that the kidney recipient was Carter. Probably not kosher for them to know, but that would have been wicked cool.
Next week is Neela's goodbye episode, and it looks like Abby might make a brief appearance.
*sigh* I was a late comer to ER (4th season, I think). But then I went back and watched all of the shows I missed since they were in syndication by the time I came in. While the show has not always had the quality of its early years, there've still been some pretty good episodes and great moments.
I'll probably blog after each of the next few episodes. I'm going to miss these guys.